From 28 to 30 March, the University of Rwanda-College of Education ( UR-CE) through"Leaders in Teaching Initiative (LIT) project funded by Mastercard Foundation (MCF) organizes, in collaboration with the UN Sustainable Development Solutions Network (SDSN) in the Great Lakes, the First International Conference on Education for Sustainable Development at Kigali Conference and Exhibition Village (KCEV). This conference theme is "Re-thinking Holistic Education for the 4th Industrial Revolution " with sixteen thematic areas/sub-themes.
In the effort to strengthen teacher education, UR-CE is implementing "Leaders in Teaching (LIT) Initiative Project" with the purpose of building the capacity of academic staff and pre-service teachers through 4 components : ICT, Competence -Based Curriculum (CBC), Practicum and Research. The Conference has been organized in lign with the objective number 4 of LIT related to the support for academic staff to strengthen their research skills through tailored training, academic exchange and opportunities to undertake research on secondary education themes through competitive research funding.
To achieve this objective, LIT has so far supported some academic staff to carry out research aiming at understanding issues in schools and devise ways for improvement. This conference has therefore part of dissemination of their research findings. It will provide provide UR-CE researchers with opportunities to meet with academicians and researchers from other universities and/or educational organizations so as to present their research works, share ideas and learn from them.
Professor Wenceslas Nzabalirwa, LIT Academic Lead and the Conference Convenor, noted, "the 21st century is characterized by unpredictable changes in all aspects of human lives. It is imperative that innovative educational strategies are devised to adequately prepare currentand future generations to proactively confront such challenges" He added, "it is in this regard that the conference theme "Re-thinking Holistic Education for the 4th Industrial Revolution" has been purposely selected to serve as basis for the debate during this 3-day conference as we, educational scholars and practitioners, are reflecting how we can contribute more to addressing our societal problems and challenges to ensure that no one is left behind before the few remaining years to mark the end of the 2030 agenda for sustainable development."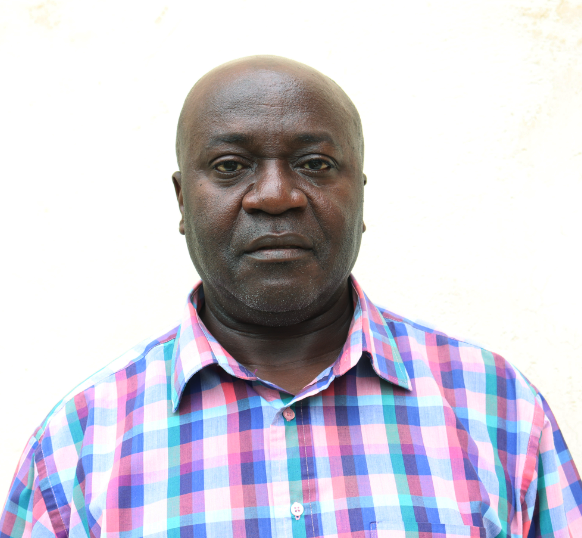 Prof Wenceslas Nzabalirwa, LIT Academic Lead and the Conference Convenor
It is expected that the conference will gather participants from different countries who will discuss sixteen thematic areas. This conference will thus be a good opportunity to share experiences and exchange ideas on how to chart our journey forward to reach new heights.
The conference aims at :
i. Providing opportunities for participants to exchange with other professionals in education their experiences, knowledge and best practices in teacher education.
ii. Providing professional development and mentorship to younger researchers through the exposure to international context and interaction with people from different backgrounds.
Expected participants are from local and international educational organizations including researchers, scholars, academicians, educational practitioners, policy makers and postgraduate students. They will discuss and engage in deep discussions towards quality education for sustainable development.
The conference will provide opportunity and platform to UR-CE community and other educational professionals to network, share new ideas, best practices, and challenges facing education.
Story by
NTIRANDEKURA Schadrac
Public Relations and Community Engagement Officer
University of Rwanda-College of Education