Welcome message from the Director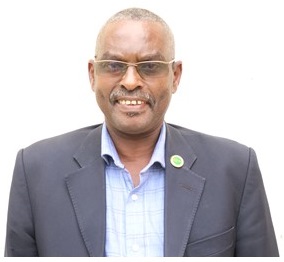 I am very delighted to cordially welcome you all to the College of Education Unit Teaching and Learning Enhancement (TLE).
The Unit's mission is to develop a college culture in which quality teaching and engaged learning is revered and widely practiced as a matter of course.
The Unit came into existence in January 2016, in lieu & place of the Directorate of Academic Quality, to promote, support, advise, recognize and facilitate all those involved in teaching and learning at UR-CE. The staffing UR-CE TLE Unit is comprised of a Director ; Education Development, Innovation & Pedagogy Officer, and Programme Development & Quality Assurance Officer
As it pursues a goal of making UR CE student the number one focus, the Unit accomplishes its activities around four (4) major priorities.
The first major priority consists of providing professional development opportunities to teaching staff through training in pedagogy, capacity building and quality assurance to ensure they are empowered enough to contribute to constructive, active, innovative and conducive teaching and learning environment. Therefore, it collaborates with the Centre for Open and Distance Learning (CODeL) in organizing trainings and providing guidance on instructional technology to enhance teaching and learning. It has the ambition to heighten the profile and value of teaching activities in all UR CE schools, and to enable key teaching innovations to play a bigger role in the improvement of learning.
The second major priority concerns ensuring validation of programmes, quality teaching resources, and to harness services that support the college' s teaching and learning needs. Therefore, in order to achieve this priority, it provides guidance to the schools on the development of the quality strategies, approaches and methods.
Thirdly, the Unit performs an annual monitoring and action plans for teaching and learning enhancement. It coordinates the conduct of internal quality self-assessments and audits to ensure that schools and departments are carrying out their responsibilities with regard to the teaching, learning and assessments.
Lastly, it contributes to the development of policies, practices, procedures and initiatives, and creates a holistic College of Education and university-wide culture that supports excellence in teaching and learning.
Thank you all for having chosen the College of Education and, once again, you are welcome.
Dr. Andre Muhirwa
UR-CE Director, Teaching and Learning Enhancement Unit