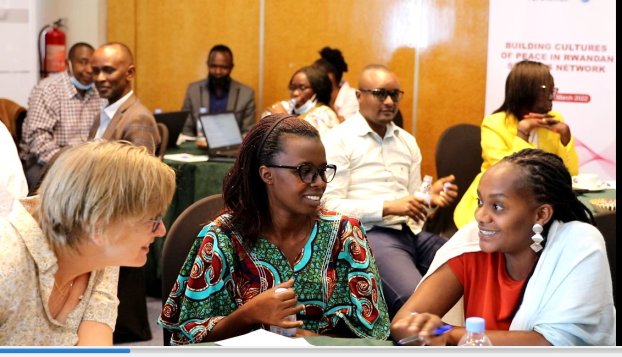 The Hotel des Mille Collines has recently hosted the "Rwanda Peace Network 2022". This is a Closing Conference of "Building Cultures of Peace in Rwandan Schools Network", which a collaboration between Aegis Trust, the University of East Anglia (UK) & the University of Rwanda.
This conference has offered a free space for the participants to share knowledge and experiences about the culture of peace in general and in schools in particular. Participants will gain insights into the findings generated from the research conducted by different thematic groups over the past 12 months.
These thematic groups concerned are : 1.Curriculum, Pedagogy and Teaching ; 2. Social and Emotional Learning and Positive Discipline ; 3.Mental Health and Well-being ; 4. Inclusion-Gender Transformative Learning &Socio-economic Disparities ; 5. Inclusion-Special Educational Needs ;
6. Cultural Arts and Humanities ;
7. Democratic Government and Youth Voice
8. Engagement with Parents and Communities.
Participants include Network members, government officials, representatives of government institutions, researchers & academics, representatives of civil society organizations, teachers and students, artists, community practionners, and faith-based organization leaders.
In a nutshell, Day one was marked by speeches by different personalities including Mr Freddy Mutanguha, the Director of Aegis Trust Rwanda who welcomed the participants to the conference and gave the floor to Honorable Edouard Bamporiki, the Minister of State in the Ministry of Youth and Culture, who officially opened the Conference.
In the first session, which consisted of Introducing the Rwanda Peace Schools Network was characterized by Prof Sylvestre Nzahabwanayo's presentation highlighted by achievements of Rwanda Peace Schools Network include a series of Research Skills Workshops that benefited PhD and Master's students from University of Rwanda-College of Education and University of Rwanda-College of Arts and Social Sciences.
Dr. Sam Rushworth's presentation elaborated on Positive Peace Violence in Schools emphasizing on the conceptual framework. Dr Rushworth also raised the issue of "Everyday Peace" in Rwanda's schools with a focus on children's and adults' responses to the question ; What is Peace ?
The second session alluded to Peace Education and the National Curriculum whose panel was headed by Dr. Leonard Buhigiro. He was with Dr. Amini Ngabonzima and Dr. Emmanuel Sibomana, Their panel presented the findings on Learner's Perceptions of Peace Education in Primary Schools in Rwanda.
In addition, Dr. Jean Leonard Buhigiro particularly took the participants through the findings of his research whose topic is Understanding the Complexities of Teaching the Genocide Against the Tutsi through a Career Life Story.
The third session evolved around the theme of Social Emotional Learning, Mental Health with a focus on lessons from peer-led group therapy with former street children by Chaste Uwihoreye. In addition, Dr.Sam Rushworth took the participants on the findings of the research conducted under the topic of Embedding culturally–relevant Social and Emotional Learning in the School Day-lessons from three schools in Southern Rwanda.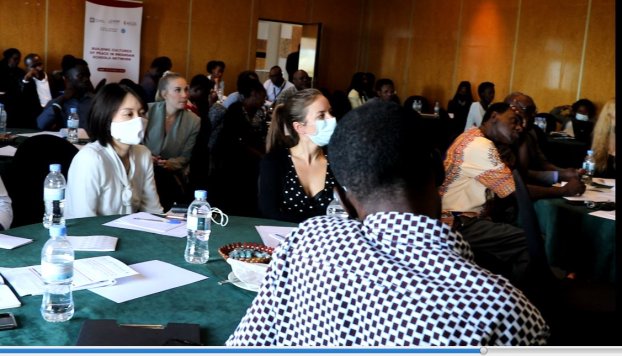 Story by
NTIRANDEKURA Schadrac
PRO, UR-CE